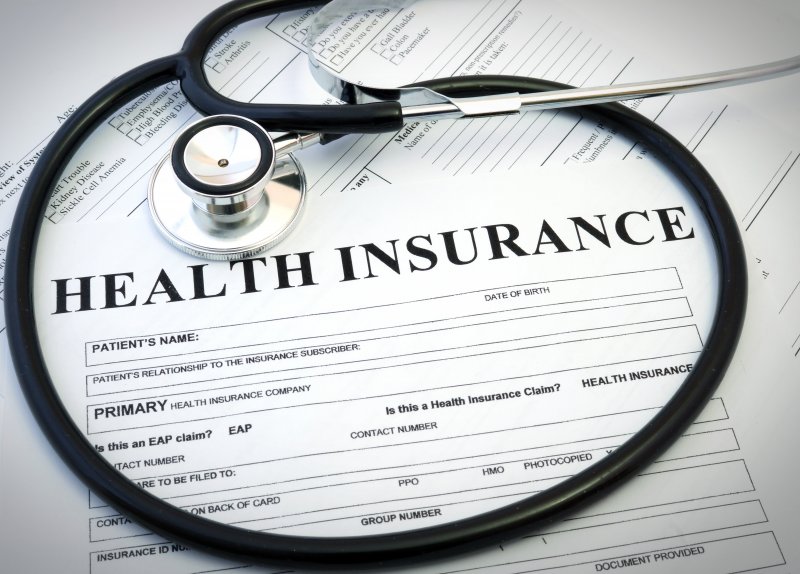 When you're planning on getting an oral appliance to treat your sleep apnea, one of your primary concerns is likely to be the cost. Even though these appliances are provided by sleep dentists, dental insurance doesn't normally offer any coverage for such devices. However, if you have a regular medical insurance plan, you might still have an option for reimbursement when you're having your sleep apnea in Columbus treated. Read on to learn more about the role your insurance carrier will play when you're getting an oral appliance.
Does My Medical Insurance Plan Cover an Oral Appliance?
Each medical plan is different and might define certain treatments in different ways. Also, some insurance plans pay for treatments that aren't covered by others. It's important to review your benefits and make sure you fully understand them before seeking any sort of treatment. Most of the time, your health insurance will define an oral appliance for sleep apnea as Durable Medical Equipment (DME), which is the same category that wheelchairs and walkers fall under.
Note that your insurance company will most likely want to verify the fact that you have sleep apnea as well as how severe the condition is before determining the kind of benefits you're entitled to. For this reason, you should have a sleep study performed as soon as possible to determine whether or not you truly are suffering from sleep-disordered breathing. (If you have a comprehensive health insurance policy, there's a good chance that it will help pay for the sleep study as well.)
Will Medicare Help Pay for an Oral Appliance?
Sleep apnea appliances do indeed fall under the domain of Medicare coverage. However, in order to receive reimbursement, you need to get an appliance that's "Medicare approved", meaning that it's on their published product list. Also, the sleep dentist who provides the appliance must be enrolled as a Medicare DME supplier. It's important to talk to your sleep dentist ahead of time to make sure that these criteria will be met before you begin your treatment.
How Else Can I Pay for Sleep Apnea Therapy?
If you don't have medical insurance, you might want to see if your sleep dentist accepts a CareCredit payment plan. CareCredit helps make a variety of treatments more affordable for patients by allowing them to pay in monthly installments. You can apply for a variety of plans that can be customized according to your needs.
If you're already losing rest to sleep apnea, you'll definitely want to avoid the stress of worrying how you'll pay for your treatment. Get in touch with your insurance company today and schedule a consultation with your sleep dentist to start gathering the information you'll need to start planning for an affordable, effective therapy.
About the Author
Eric Buck is extremely passionate about using his sleep apnea expertise to help his exhausted patients overcome their sleep disorders and improve their lives with high quality rest. His practice, the Columbus Sleep Center, is proud to accept various insurance plans as well as Medicare. To schedule a consultation and learn more about the process of getting an oral appliance visit his website or call (614) 956-9305.