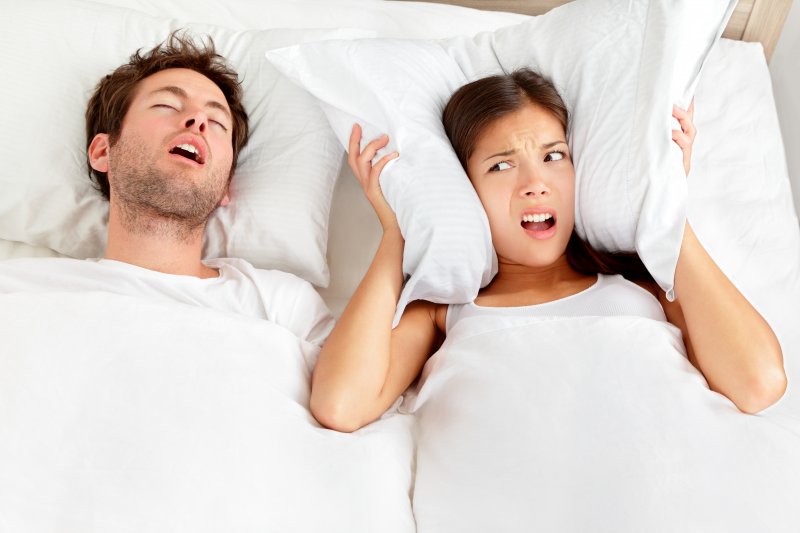 Sleep apnea is frustrating on its own. You feel like you can never get a good night sleep, you're always tossing and turning, and you end up feeling tired and irritable more often than not. Unfortunately, it can also affect your relationship with your partner in a variety of different ways. Fortunately, there are steps that you can take to lessen these issues. Continue reading to learn about how sleep apnea in Columbus can take a toll on your relationships as well as how you can turn this around.
How Does Sleep Apnea Affect Relationships?
Sleep apnea affects more than just the person suffering from it. It can also be frustrating for their other half. Here are some of the many ways that sleep apnea can impact relationships:
Lack of Sleep: With the sound of loud snoring going on throughout the night, it can be difficult for a partner to get a good night's rest as well. If they opt to sleep on the couch, this is likely not nearly as comfortable.
Sleeping Separately: Sleeping beside your partner has many different health benefits. This includes lowering stress hormones, increased amounts of oxytocin released, more warmth while sleeping, and lower blood pressure.
Less Intimacy: A side effect that men with sleep apnea often experience is erectile disfunction. This can make physical intimacy with your partner much more difficult and even impossible. Less intimacy can take a toll on a relationship even more than just keeping a partner awake.
What Can Be Done About Sleep Apnea?
The good news is that there are ways to treat sleep apnea, allowing patients and their partners to have better sleep and prevent it from taking a toll on their relationship. Sleep apnea occurs in the mouth and the throat, which is a location that your dentist has extensive knowledge of. They are able to create small oral appliances that comfortably fit over the teeth and allow the airway to stay open. This type of appliance gently shifts the jaw forward in order to keep the tongue in a neutral position. This prevents the airways from being blocked during the night and causing you to gasp for air. It is even effective at stopping snoring.
Don't let sleep apnea take over your love life. Ask your dentist about your options. You and your partner will be having a good night's rest and strengthening your relationship once again!

About the Author
Dr. Eric Buck is a sleep apnea expert who earned his Doctor of Dental Surgery from The Ohio State University College of Dentistry. He is a member of the American Academy of Dental Sleep Medicine, the Columbus Dental Society, and many more professional organizations. To learn more about sleep apnea therapy or to schedule an appointment, visit his website or call (614) 956-9305.