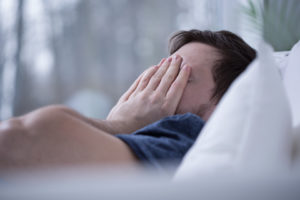 Do you wake up tired and irritable every morning? Do you have a hard time concentrating at work or school because you constantly feel sleepy? You may have sleep apnea, a chronic sleep disorder that can have serious health impacts if left untreated. If you think you can just power through your daytime drowsiness and hope your sleep apnea will go away on its own, think again. Better yet, keep reading to find out what factors contribute to sleep apnea in Columbus and why your symptoms are unlikely to magically disappear.
What Is Sleep Apnea?
Affecting an estimated 20 million or more Americans, sleep apnea is a common sleep disorder that involves repeated interruptions of breathing while one is asleep. These interruptions, which usually last for several seconds or longer, can occur dozens or even hundreds of times each night.
The most common form, known as obstructive sleep apnea, occurs when a person's throat or neck tissue relaxes while they sleep and blocks airflow.
Common symptoms of sleep apnea include:
Snoring
Insomnia
Weight gain
Waking up with a dry mouth
Morning headaches
Daytime sleepiness
Irritability
Does Sleep Apnea Go Away On Its Own?
Generally speaking, obstructive sleep apnea usually does not disappear without professional treatment and/or lifestyle changes.
Why not?
Many of the factors that cause sleep apnea are connected to anatomy. For example, if you have a deviated nasal septum, this can disrupt airflow while you sleep.
Since a person's anatomy often does not dramatically change from adolescence onward, sleep apnea caused by anatomical factors usually persists unless it is treated by a professional.
How to Reduce Sleep Apnea Symptoms
While your sleep apnea will probably not magically disappear, the good news is that there are things you can do day-to-day to help reduce your symptoms. For example, limiting caffeine consumption and quitting smoking has been found to help ease sleep apnea symptoms.
In addition, a combination of diet and exercise can be effective in cases where an individual's weight contributes to their obstructive sleep apnea.
Finally, avoiding alcohol and certain medications such as sleeping pills, which can relax the throat, has also been found to help in some cases.
How Your Dentist Can Help
While there is a chance that the lifestyle and behavioral changes mentioned above will get rid of your sleep apnea entirely, most people end up needing professional treatment. In the past, this meant a loud and cumbersome CPAP machine, which delivers oxygenated air through a tube and mask worn at night.
Thankfully, many sleep dentists today can treat sleep apnea in Columbus with oral appliance therapy. An oral appliance is a small mouthpiece worn at night that repositions the jaw to prevent airflow from becoming blocked.
Boosting your quality of life and getting a good night's rest does not have to be wishful thinking. Take action today to overcome your sleep apnea by contacting your dentist in Columbus!
About the Author
Dr. Eric Buck is passionate about helping patients in central Ohio overcome sleep apnea and other sleep disorders. An active member of the American Academy of Dental Sleep Medicine, he regularly attends continuing education courses to stay on top of the latest breakthroughs in the field of sleep apnea treatment. To learn more about common sleep disorders and how to overcome them, visit the Columbus Sleep Center website or call 614-956-9305.